Antique Maps, Charts, Plans, Atlases, Globes & Cartographic Reference Books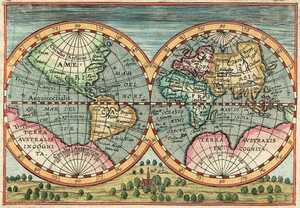 Welcome to Jonathan Potter's online gallery of antique maps, plans, charts and atlases.
A personal message from Jonathan:
After 45 years of selling antique maps in London, Jonathan Potter Ltd. has closed its doors and relocated from the West End to the West Country, to the glorious Georgian splendour of Bath.
The new gallery is now open! You can find us in Margarets Buildings, at No.5. The street is pedestrianised and home to interesting little cafes and restaurants, galleries and shops. Just off Brock Street, we are situated between Bath's moon and sun, the Royal Crescent and Circus.
You can reach us by telephone, email and internet, which are now all operating as they should!
I look forward to welcoming you to the new gallery in Bath.
Best wishes,
Jonathan Potter, September 2015